Full-Service RV Dealership With Two Locations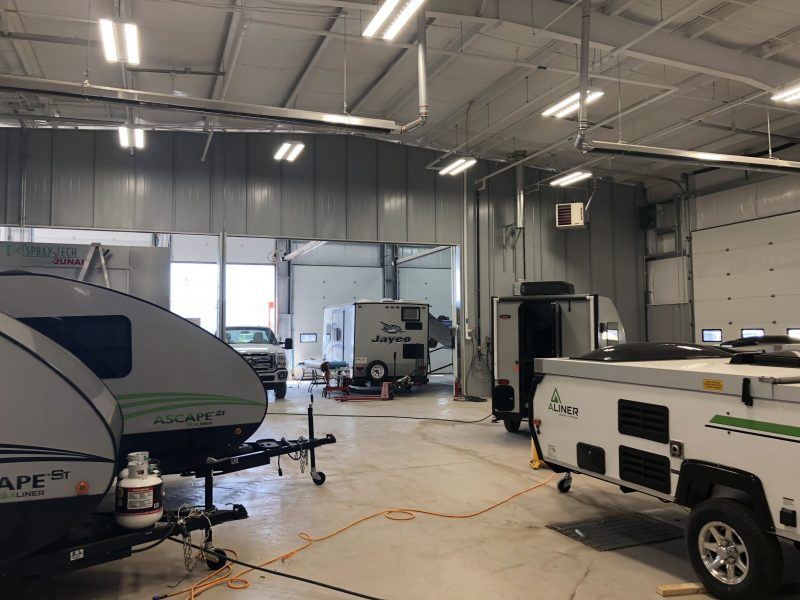 Welcome to the Pulse RV Service Center. Featuring two full service locations to better you and your RV.
8598 112st Fort Saskatchewan, AB and 14444 Mark Messier Trail Edmonton, AB.
Our dedicated Red Seal Journeyman RV Technician's are here to help with anything your RV might need, including repair and maintenance. We work on all RV makes and models, even if you didn't purchase your RV from us. We are also able to process RV Insurance Claims, working with your insurance company to ensure the work we provide is top-notch. Make an appointment today using our convenient online scheduling form or contact our team directly. From all of us at Pulse RV & , we look forward to seeing you soon.
Factory Authorized Warranty repairs for;
Gulf Stream
Forest River
Aliner
Moritz International
Services we are able to provide include:
Interior cleaning & Detailing
Plumbing, Electrical and Gas Testing
Woodwork Repairs
Body Work and Fiberglass Repair
Metal or Rubber Roof Replacement
Flooring, Cabinetry and Paint Work
Inverter & Solar Panel Installations
Bearing repack and brake inspection
Winterization
Sidewall, Slideout, Structural and Aluminum Repairs
Satellite Installations
Back up Camera
Sealant Inspections
Sidewall Replacement
Washer Dryer Installations
Tire Repair & Replacement
Parts & Accessories Installation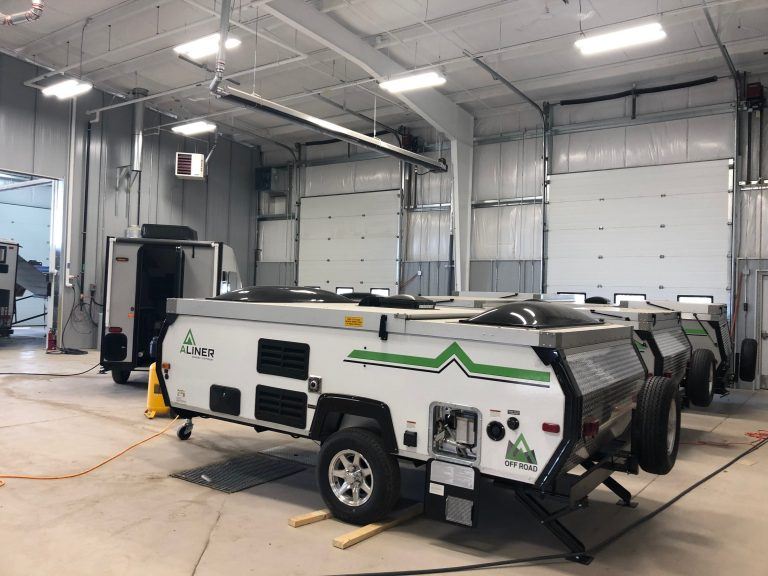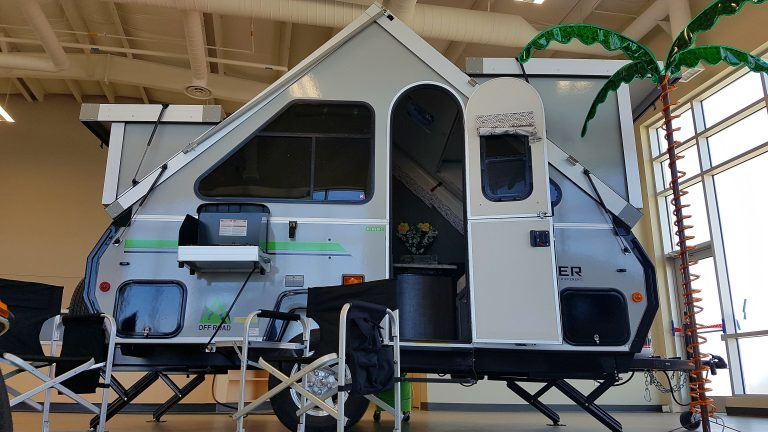 Schedule RV service at one our two service centers.
Your RV depends on quality service and repair in order to keep it running smoothly for years to come. We make it easy to get your RV the service it needs with convenient hours, fair prices and an experienced team of experts. When you service your RV at Pulse RV you can expect timely estimates and efficient service.
With that said, we know that some service projects do take longer than others. While you wait we invite you to relax in our comfortable lounge with Wi-Fi, TVs and fresh coffee.
Questions? Feel free to email us at service@pulserv.ca
Camper owners looking for a full-service RV dealership in Fort Saskatchewan or Edmonton AB will want to stop by Pulse RV. We are the only full-service RV dealership in the Fort Saskatchewan area and are proud to now be able to service our customers at our Edmonton location as well. RV owners visiting Pulse RV will be able to take advantage of a variety of services.
Scheduling an appointment with the Pulse RV service team can be done right here on our website. Head over to our service page to learn how to schedule an appointment with our team. If you are looking for a specific part or component, please contact our parts department and let us know the specific component you are looking for. If we don't have it, we can absolutely order it in!
Services offered at Pulse RV
Routine maintenance is important to help ensure you don't run into any issues on your next adventure. Pulse RV now has two full service centers located in Edmonton and Fort Saskatchewan. We are ready to help you keep your RV or camper in the best condition possible.
Our team at Pulse RV is able to take care of everything from routine maintenance and service to more substantial repair needs, including insurance claims. Schedule an appointment with our team to let us take care of your camper or RV.
In addition to our service center, Pulse RV offers an impressive selection of new and used RV's from multiple manufacturers. We carry models from Vintage Cruiser, Envision, Vista Cruiser, Trailmaster lite, and Aliner. If you are looking for a quality and capable RV or camper that will be able to handle the rigors of a family vacation or other adventure, one of our models is the ideal choice. Take a look at our inventory here on our website to learn more about the camper and RV models we currently have to offer.